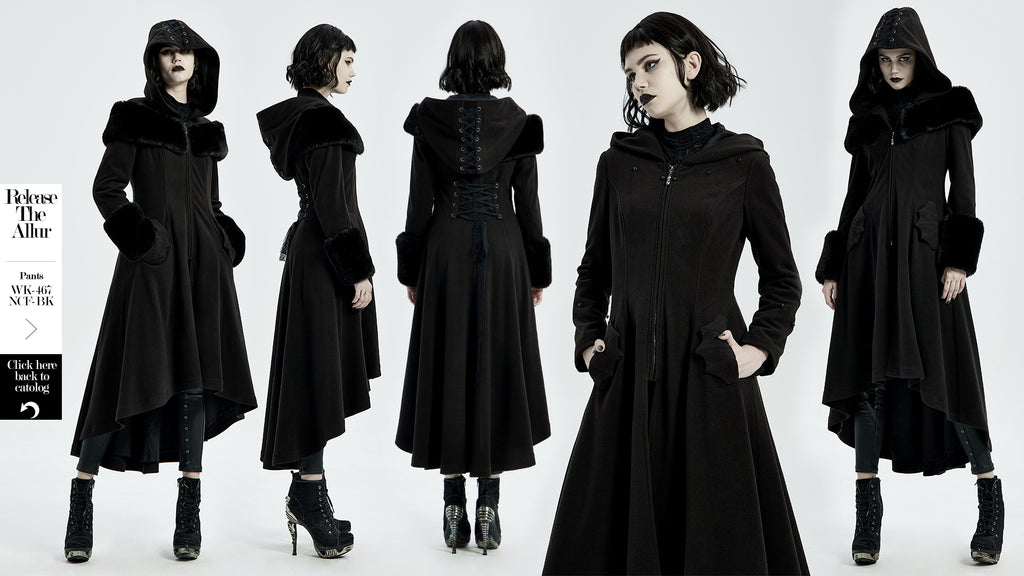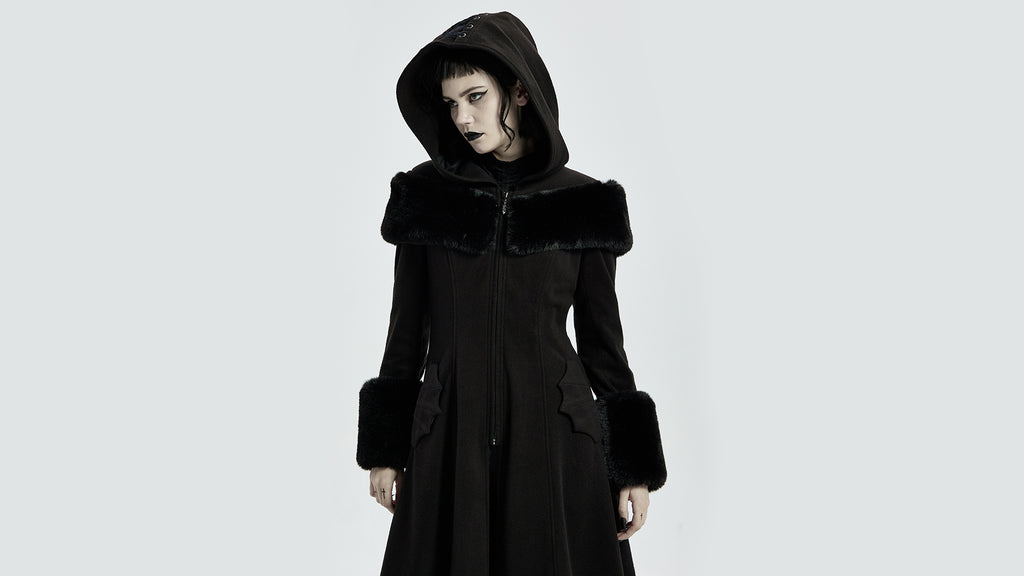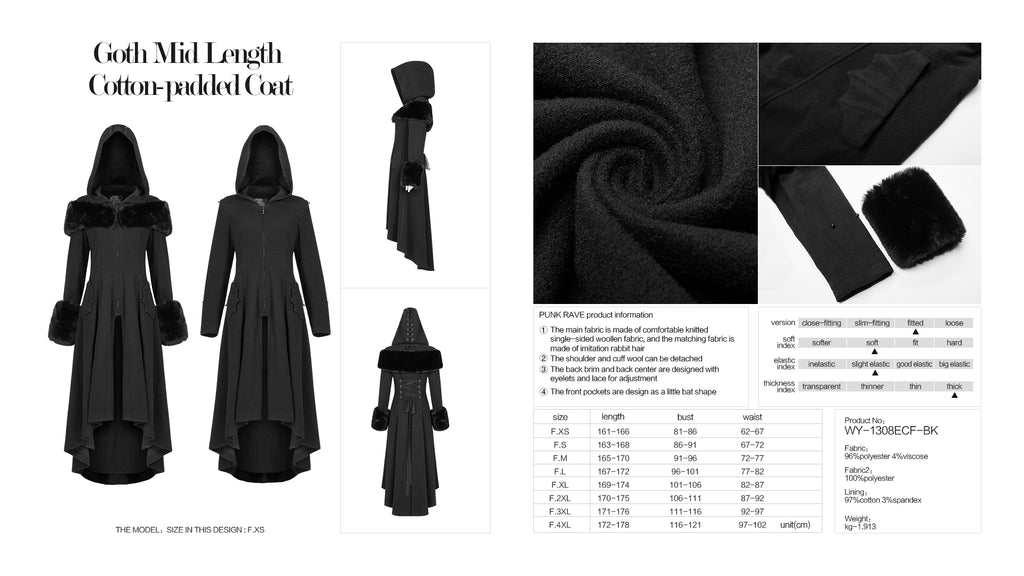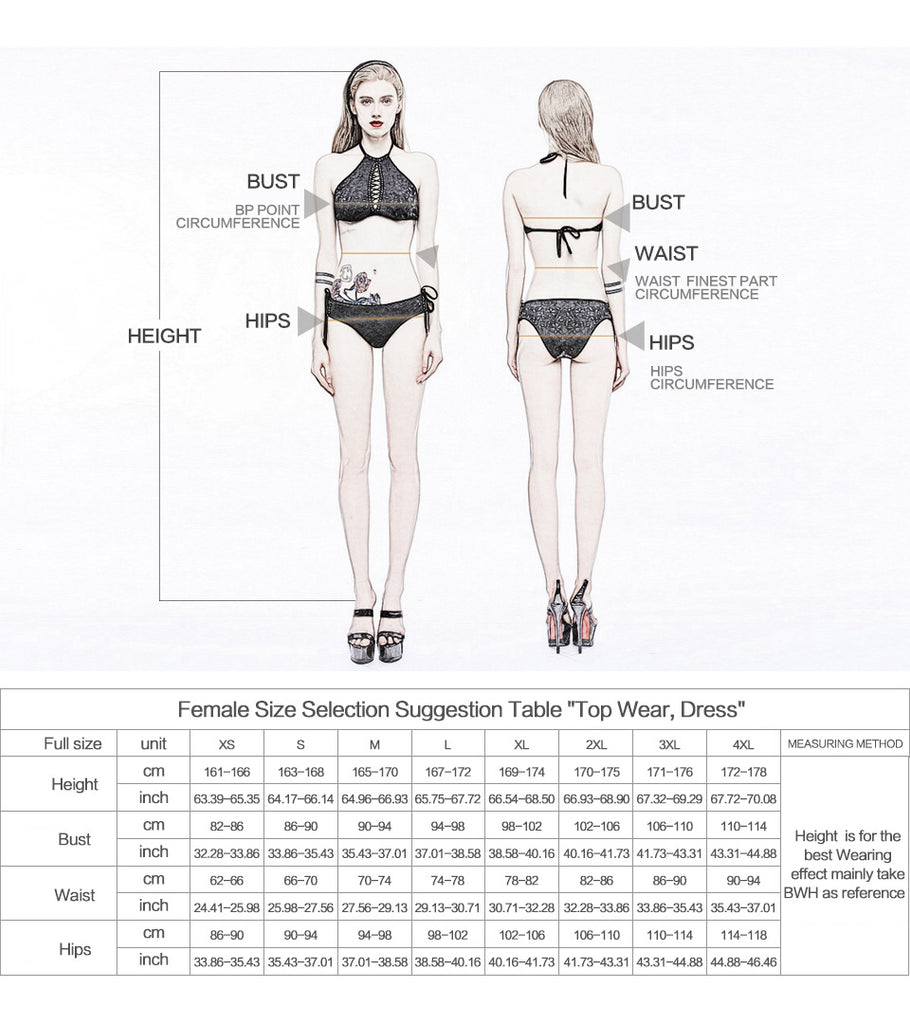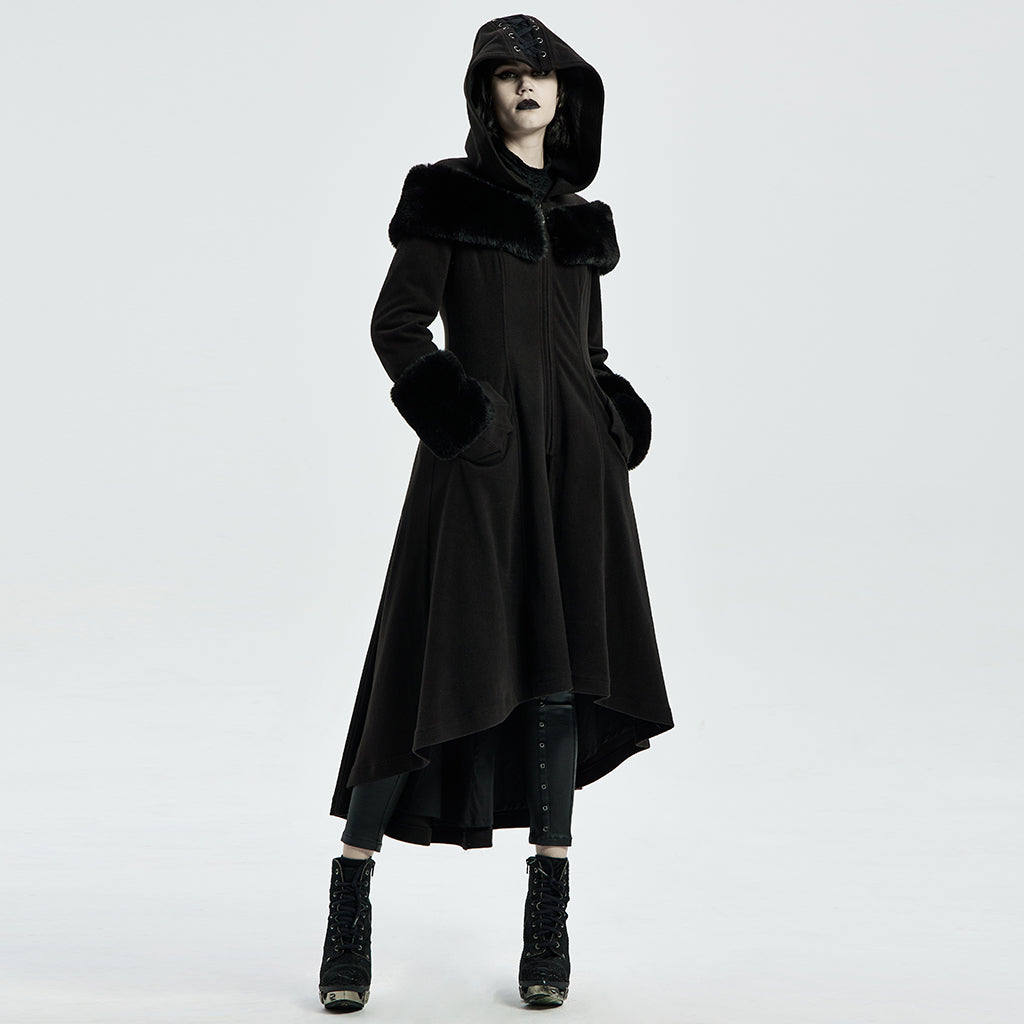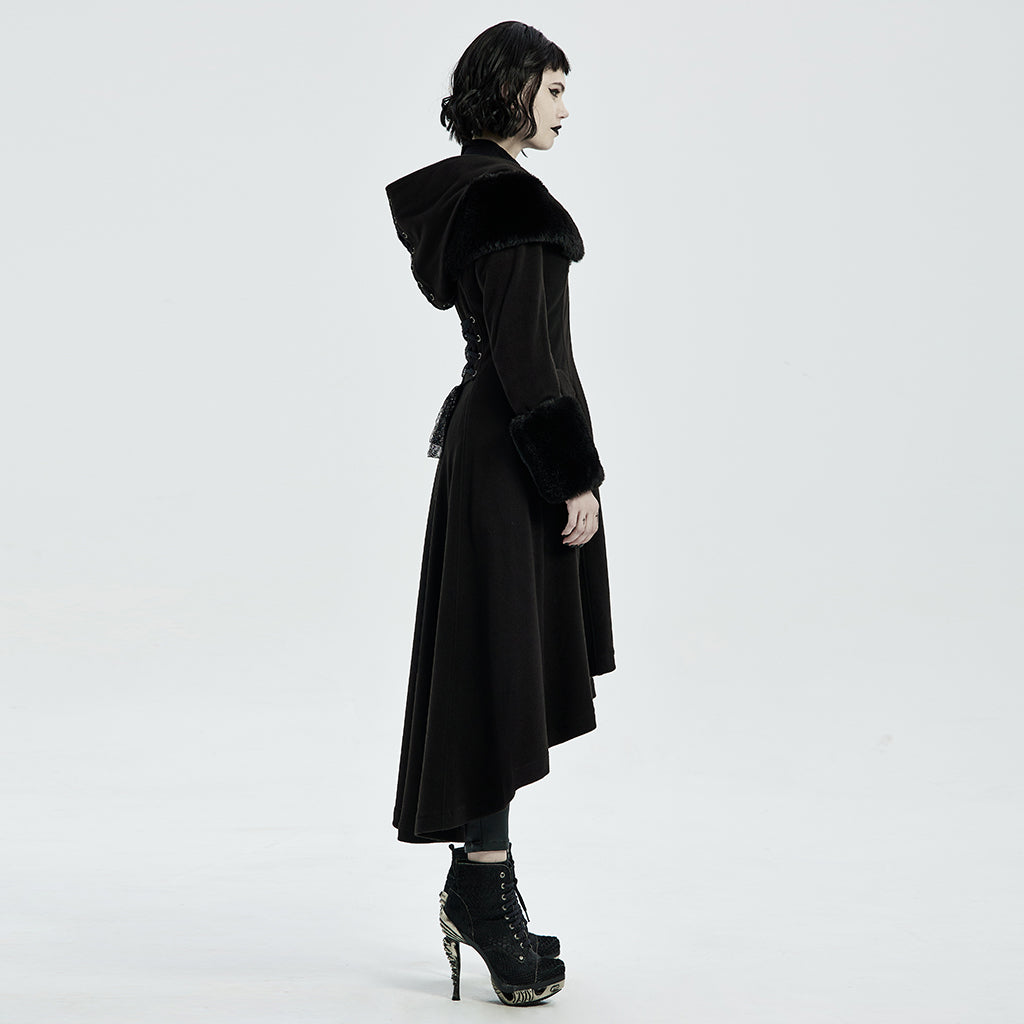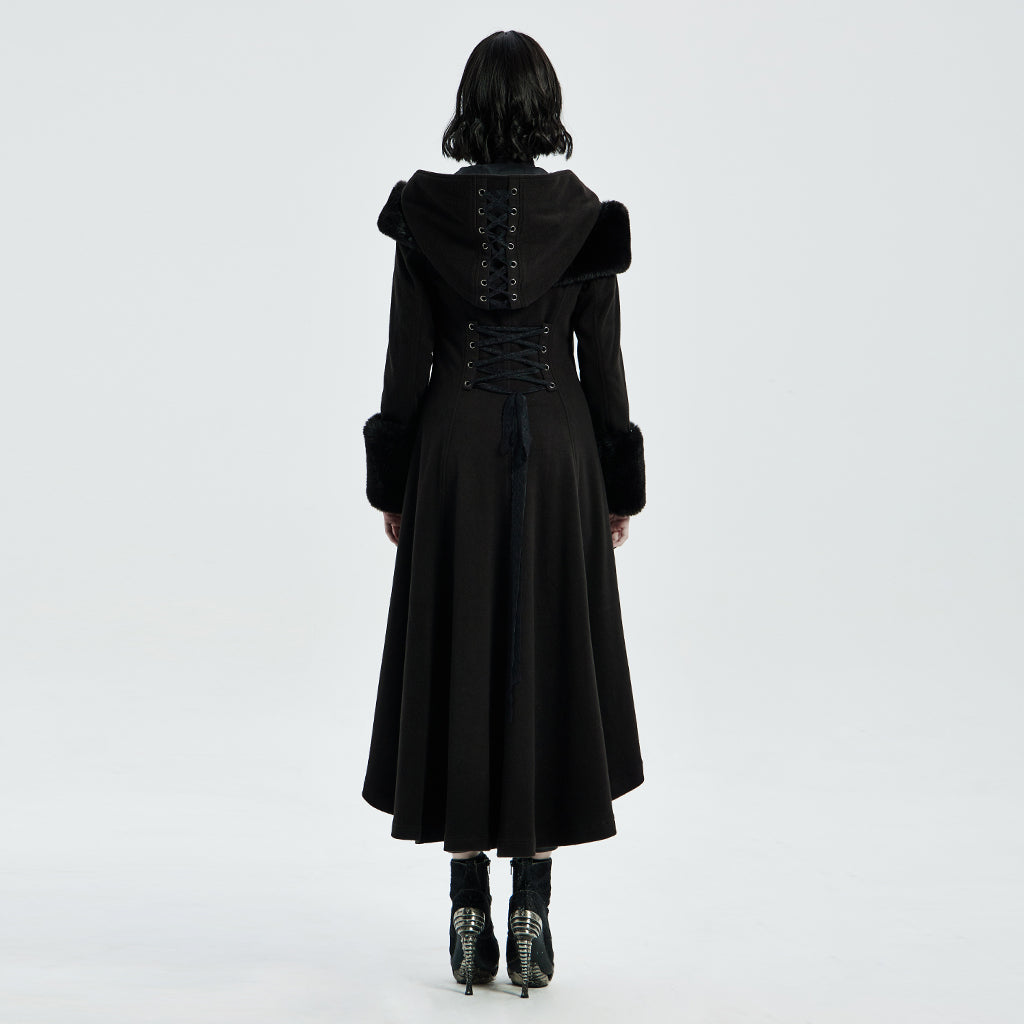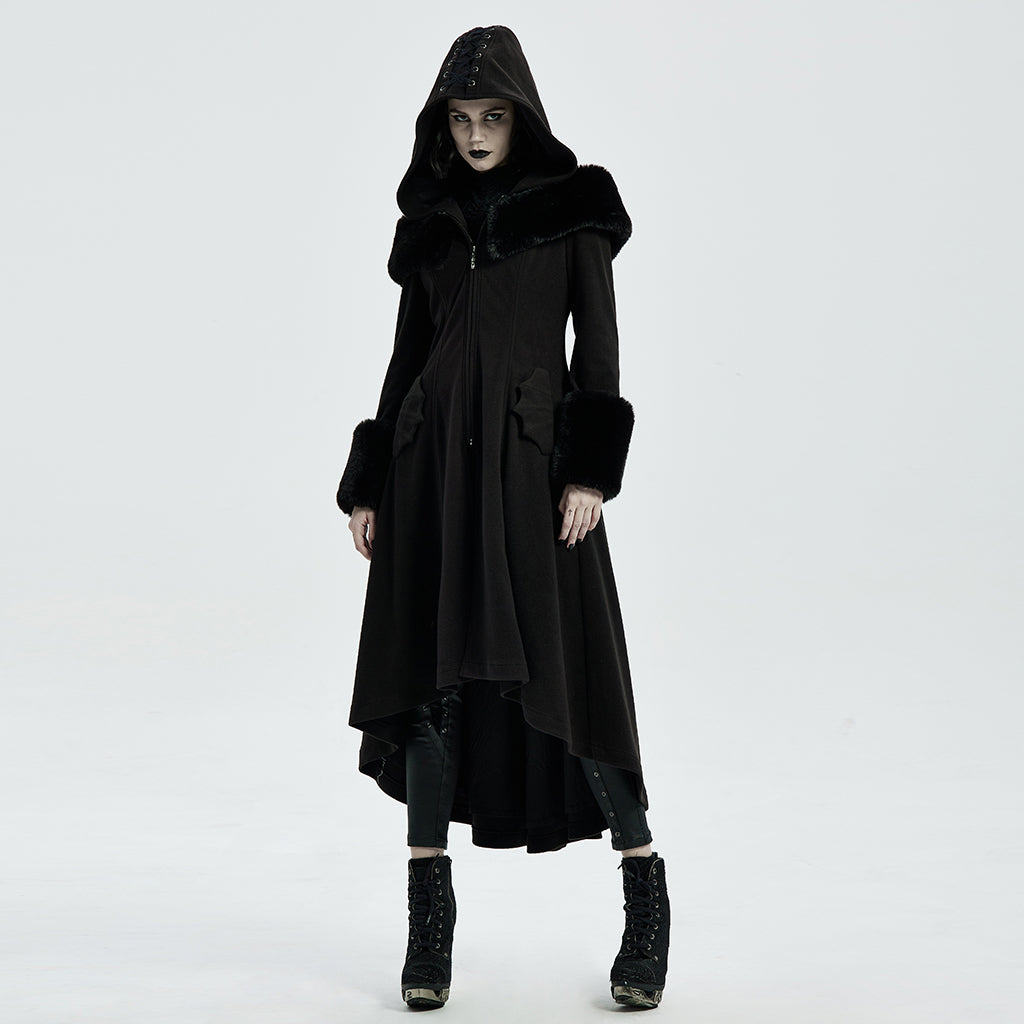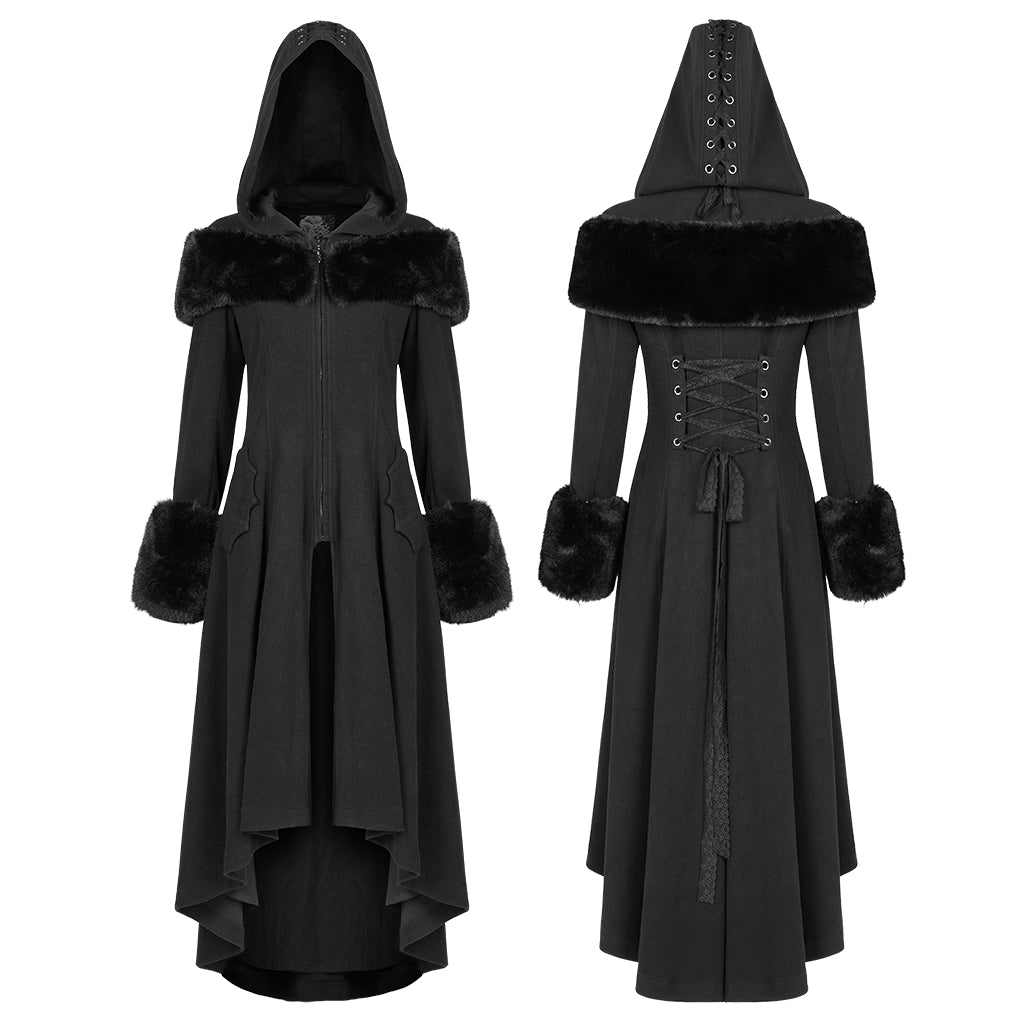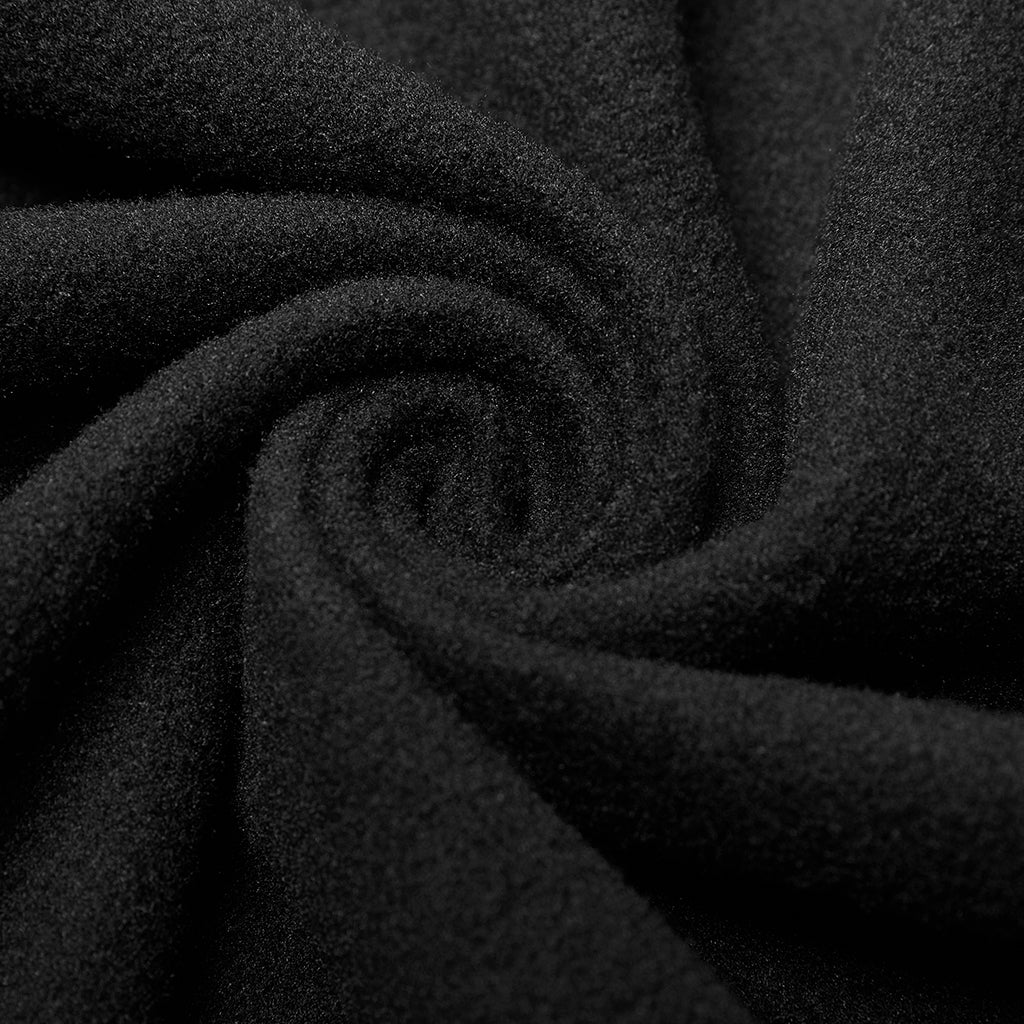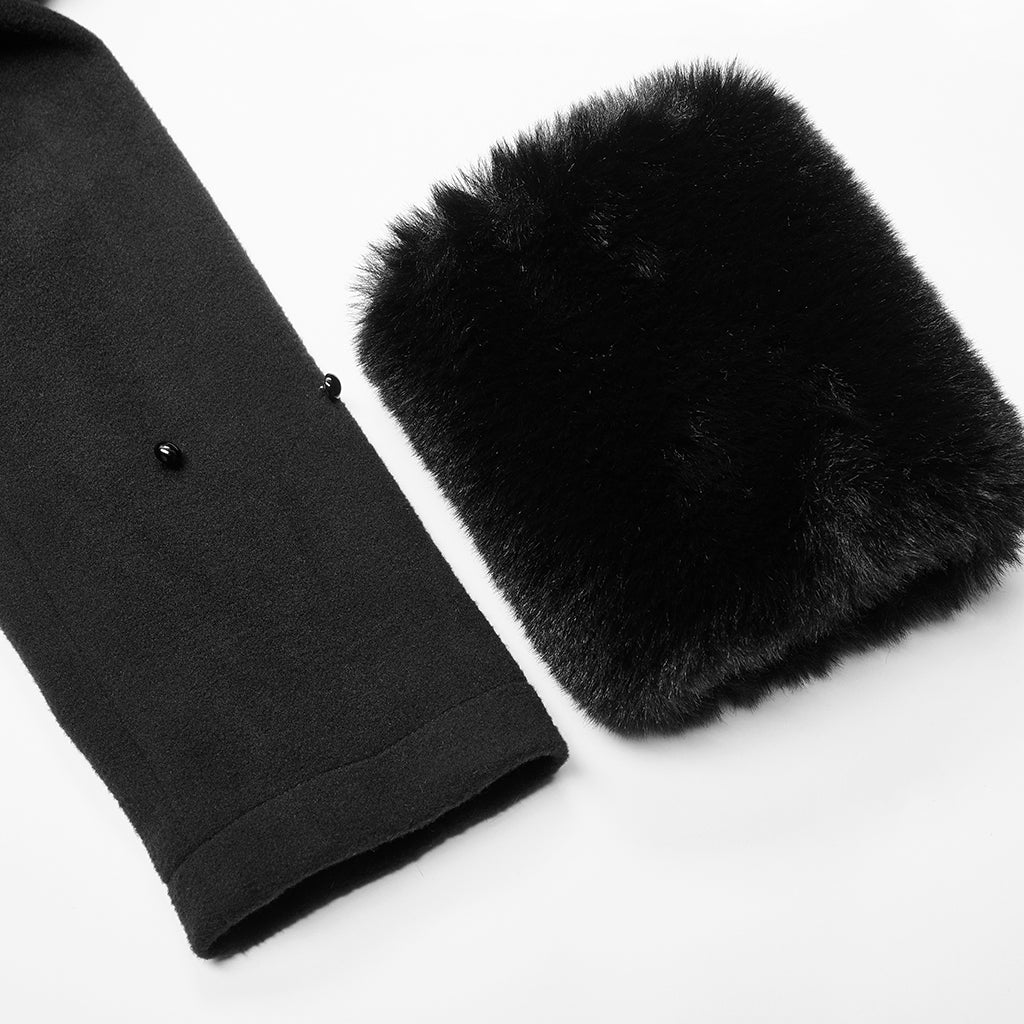 The main fabric is made of comfortable knitted single-sided woollen fabric, and the matching fabric is made of imitation rabbit hair.
The shoulder and cuff wool can be detached.
Hooded slim profile.
The back brim and back center are designed with eyelets and lace for adjustment.
A carved retro zipper pendant in the front
The front pockets are design as a little bat shape.
7.The short front and long back design can better modify body line.
Goth Mid Length Cotton-padded Coat