ABOUT US
Company introduction
Founded in 2006, PUNK RAVE Ruier Clothing Co.,ltd is the earlier PUNK, GOTHIC, LOLITA style Asia design clothing famous brand in China. we are an apparel company dealing with the produce, design and selling of the product, we have our own design team and production supply chain.
Punk Rave supply clothing both for women and men, main products include t-shirts, shirts, dresses, skirts, coats, pants, sweaters and leather accessories and so on. Products are mainly exported to Europe and other developed countries, nowadays there are about 23 Regional agents and cooperation partners in the word which supply abroad-ashes-series product lines,including the United States, Russia, France,the United Kingdom,Germany, Poland, Spain,Switzerland, Finland, Norway, Italy, Japan and Korea etc and continues to expand, We are looking for friends in the same camp to join us and create a more complete PUNK RAVE culture together sincerely!

Founder Information:
Designer: Zhiyi Kin (Joey)
Nationality: Chinese/Korean
Graduated from Baewha Women's University
PUNK RAVE brand CEO/ Design Director
Founded the brand of PUNK RAVE in 2006
Founded the brand of PYON PYON in 2010
Founded China fashion series team in 2012

Design Concept
Decorated with costume, inspired with behavior to meet those people with same"No depressed, never slavish" punk feeling just like PUNK RAVE.
PUNK RAVE Gothic romantic classicism feelings are spelled with the punk-like rebel's strong personality, combined with the contemporary characteristics of the scenario to imagine, design a distinct personality fashion clothing, also hope to through fashion arts to inspire behavior, and to meet those people with same" No depressed, never slavish" punk feeling just like PUNK RAVE.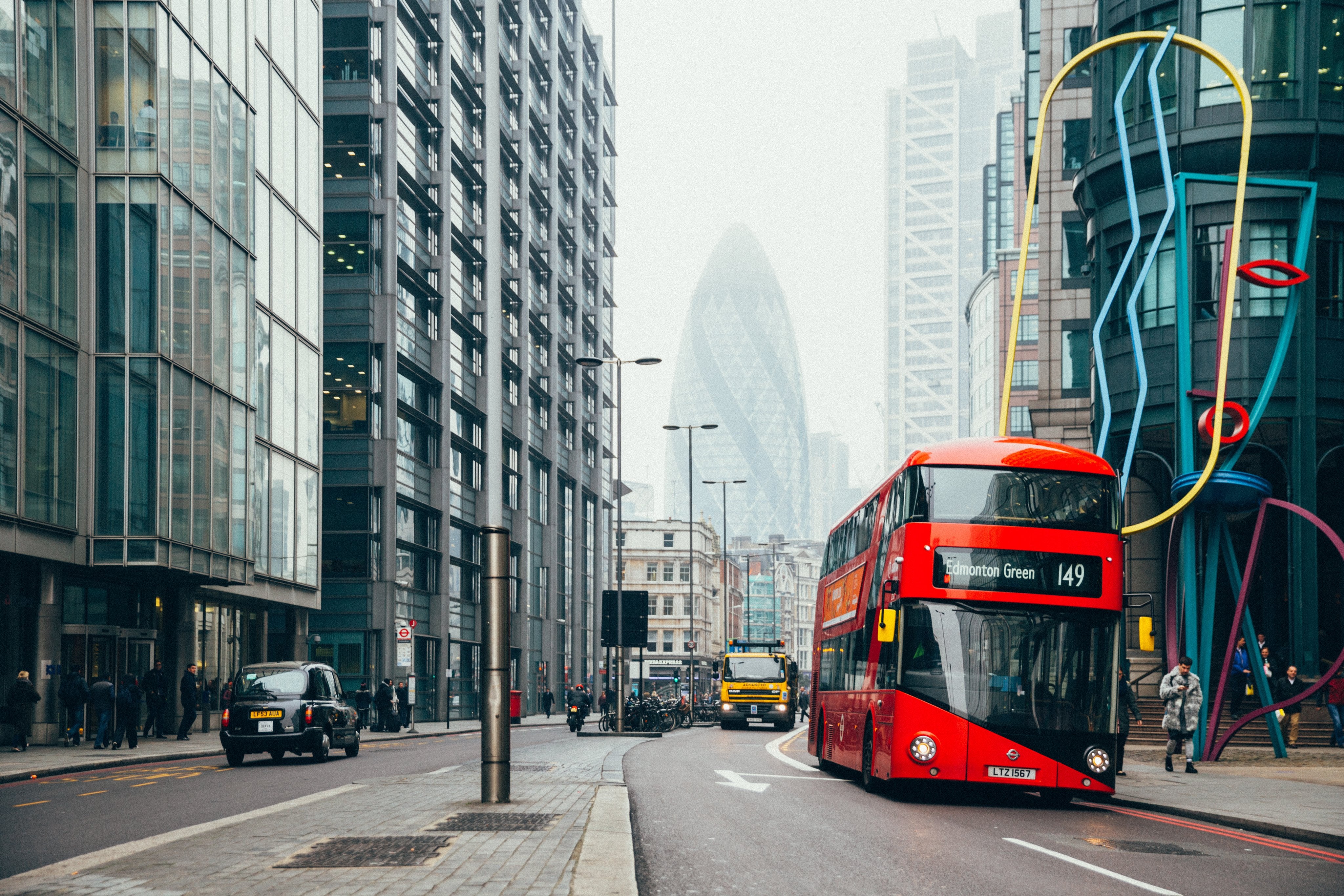 Brand Story and History:
When Joey was young, her family was very poor, she had to wear her sister's used clothes. But she liked to redesign of old clothes and hoped to buy a lot of new beautiful clothes when she grew up since childhood.
Yes, her dream came true, she opened her first clothing store when she growing up.
Joey recalls that: " I really don't know what is PUNK in 90s, I preferred anything special and different from others at that time. Black was the basic color of shop matching style. But business was not good because of those styles may be too special to be accepted by customers, so I lost a lot of money and my lovely pets. To survive I had to close up my love store and started the North drift life."
When I worked in a restaurant in 2002, I met a very close sister living in foreign countries who is more important to PUNK RAVE all the time. She loved punk culture and wanted to find punk clothing export business in China at that time. Because of my previous restocking store experience, convenience of the mother tongue and common interests that made us the talk the more speculative. It was also the first time I recognized what is PUNK and the reason why I am keeping loving those non-accepted dark and decadent style by public. Because "No depressed, never slavish"punk feeling always exist in my mind.
I left Beijing in 2004 and restarted my punk clothing business. At first I mainly purchased from other suppliers, but later I found there were less designs attracted me enough, then I started to learn clothing design, at the same time found factory to make production according to my own designs and my sister helped me sell abroad. After three years, there were more foreign punk and Gothic bands wear my clothes, I met more friends and they are still the most important of inspiration for designs"
Joey founded PUNK RAVE clothing brand in 2006 and mainly for export at the early time. Until 2012 there has development 23 different national area agents, PUNK RAVE ashes series (General designation of professional punk and Gothic players in the game) already throughout punk, Gothic, Lolita country of origin in European and American. You can easily find PUNK RAVE design in those three styles music festivals and parties.
In order to better distinguish between pure and magical style of Lolita, Joey set up another girl brand in 2010, say brand of PYON PYON, it is the sister brand of PUNK RAVE.
In October 2012, with the steady development of foreign business and after establishing a perfect foreign design resources. Joey thought compared with past years,domestic young people acceptance of punk Gothic culture is far greater than when she first started designing.So she came back to home with hopes. She established domestic fashion (daily) series and using first letter "J" of her English name "Joey"and Chinese last name "Jin"for representative, Then "J&PUNK RAVE" this branch was born from "PUNK RAVE".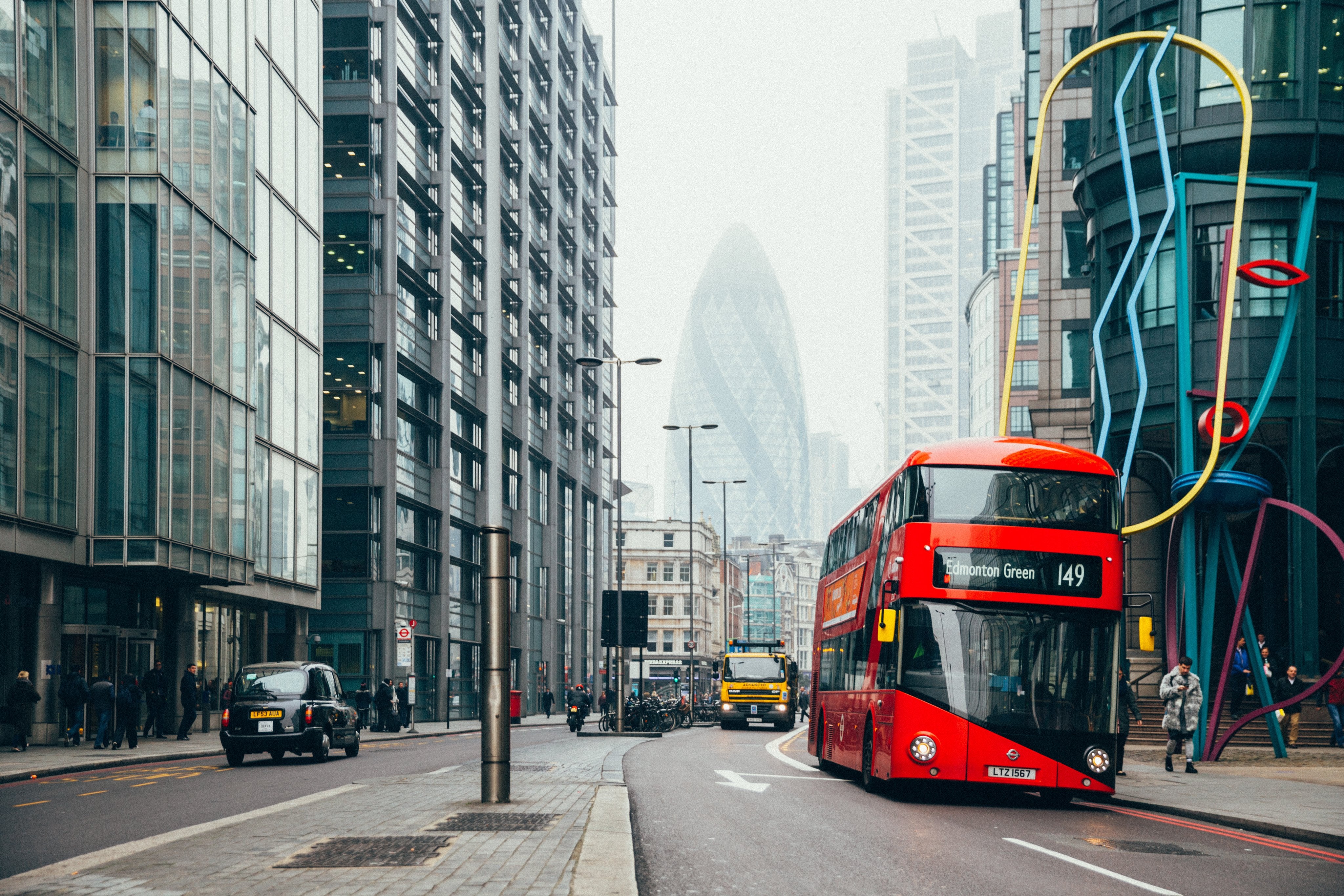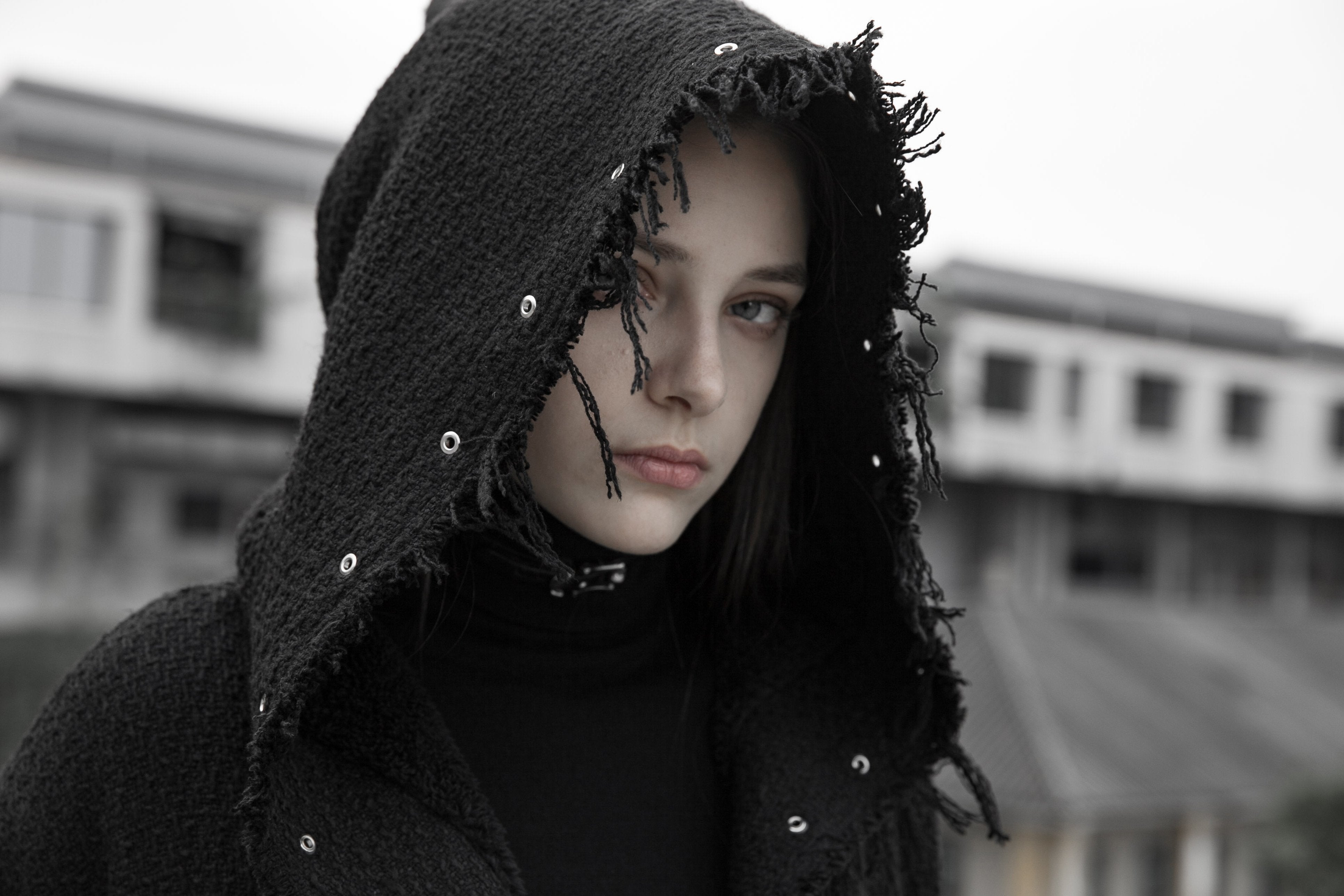 About Ashes Series
Ashes Series positioning:
Mainly for all-age communities who love Gothic, Lolita and Punk style in the Asian culture.
He or she is in love with the expression of extreme emotion, extremely good can also be extremely dark, under seemingly arrogant exterior face is a strong heart that is willing to listen but don't want to follow and love life.
PUNK RAVE ashes series, "PUNK"' is a kind of spirit, on behalf of ideological emancipation and against the mainstream."RAVE" is refer to roaring shouts in English meaning. So it isn't difficult to understand the origin of the name "PUNK RAVE" it means: Don't care about others eyes but just brave to be yourself. And, the "ashes" is the General designation of professional players in the game. Plus PUNK RAVE design concept, it refer to people who loves the culture of Gothic punk,lolita deeply.

The ashes series monologue:
Selfish, pompous and not easily accepted by the others. But to those who like it, it has great symbolic meaning, is the most directly comparison and shouts to the heart of beauty and personality
On certain occasions, you can choose retro mysterious Gothic style, or wild punk spirit, even the magic sweet Lolita, through those three different design styles to express your understanding and views of the environment under different states
Ashes series styles:
1.Gothic
" I like black, it's because I love life more than anyone else"
I was obsessed with all the dark elements, but this doesn't mean to I chose it ...But just use it to think of what is the real meaning of life. It reminds me treasure and enjoy current life at some point.
2.Punk  
"Don't care about other people's eyes, I know who I am"
No depressed, never slavish, have courage to express ourselves and to be wholly whatever we are. Listen roar to life status from inside mind, even though it sounds with some aggression.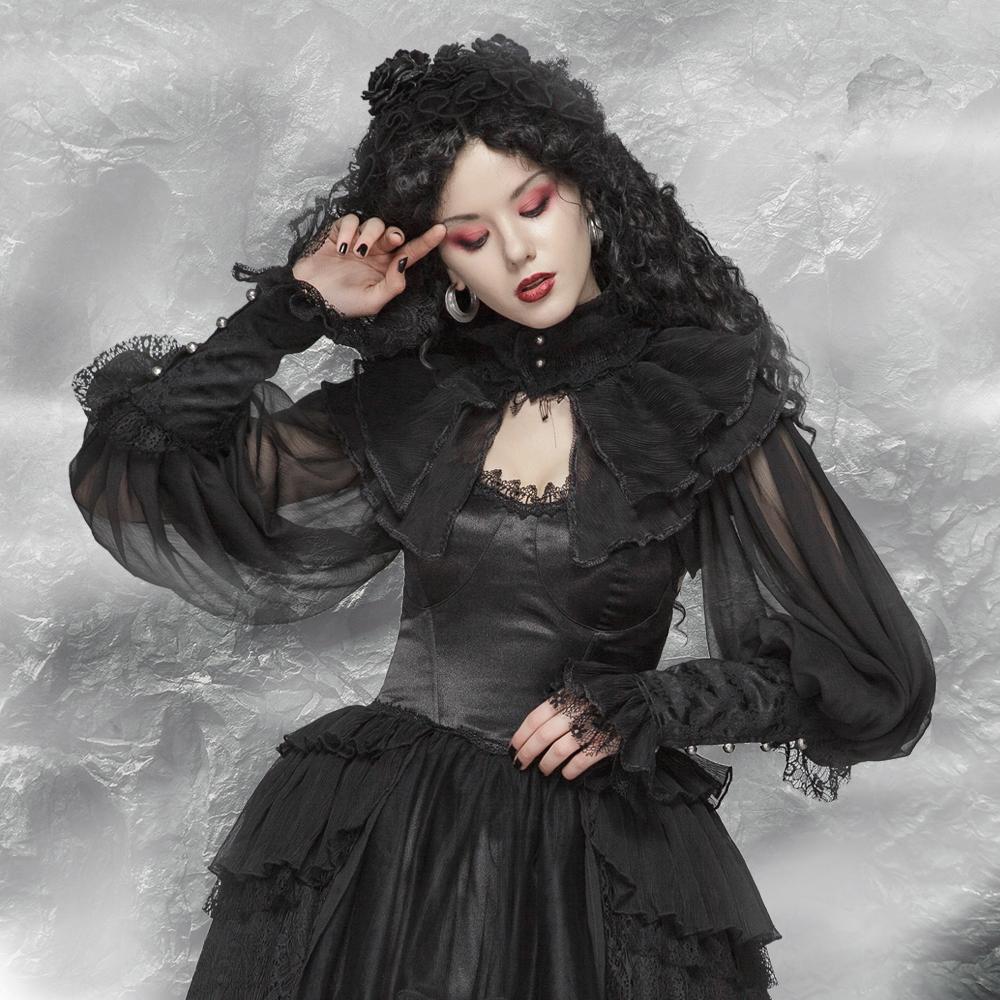 Lolita
"The fairy tale was an own story made up by adults."
If learn to face the reality is the cruel we have to face when we grow up to adults, we just want to treasure the fairy tale color that was broken by the reality in a cruel world.
The reason why we create a separate new brand "PYON PYON" for LOLITA style from PUNK RAVE Ashes series is that no matter the starting point is good or destroy, lively or quiet, she never changed the original intention which is hoping for a better thing.This is the obvious difference compared with another two styles. At design point of view, fixed form but used the emotion of color as well as lace to emphasize the girl yearning for beauty, to convey to the world the kind of morbid kind of paranoid.
"PYON PYON", the name is taken from the Japanese pronunciation to be used as describe the sounds of the lovely rabbit jumping.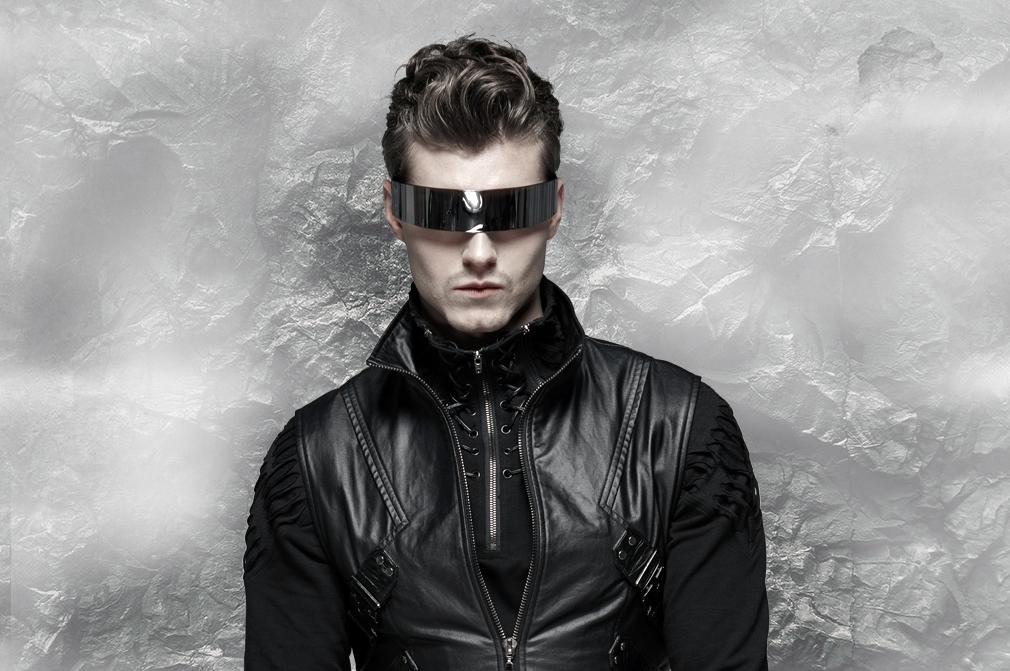 About Fashion Series
Fashion series positioning:
Mainly for 16-35 oriented young people
He/she always knew what they wanted to be out of the ordinary, intelligent and independent character made them different but not to be isolated with people. It is an ultimate embodiment of perfect integration into life and to be themselves at the same time..
J&PUNK RAVE
"The most important thing is to be yourself. "
The "J" represents the designer JOEY herself, if compared PUNK RAVE three styles to her experiences and insights at different times, Lolita is her childhood, punk is adolescence, and Gothic is precipitated. Each time will have a different life experience, separate but because it was a people-carrier, making those three times style with J&PUNK RAVE brand design inspiration has a delicate touch and always affects the clothing style of this brand.
Three styles, three times, three kinds of perception are the origin, however, it doesn't mean that it is now fixed. To be your true self in life at the right time and place.
The inspiration of fashion (daily) series comes from life, your state is effected at all times, it is a mental activity. Either accept or counter.To interpretation of all emotions right now by using the simplest acceptable way.
Style of Fashion Series
Fashion (daily) series divided both feeling of retro style and punk, also known as "vintage" and "Rock".
Retro style features: combined with the Gothic, or elegant Gothic Lolita dark element, To emphasize clothing do the old "past tense" age, then emphasized that clothes do the old "past tense" age, the traces of time reflecting on the clothing, beauty is emphasized based on old feelings.
Punk style features: Combine with punk idea, unwilling to mediocrity, eager to vindicate mind, through exaggerated profile design, changing details, Unique character of amplified fashion.Who wears it can give people a cool fashion attitude and indicates the current position or a certain state.